As we have mentioned in the first meetup of project planning (
Click Here
), we wanna share with u guys the specification of the two
special
hardwares that we have used during da project implementation. This is purposely to introduce to the public that are
beginners or
new to the computer's world.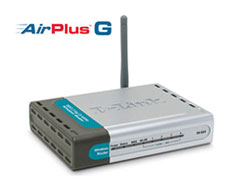 1. High Speed 2.4GHz (802.11g) Wireless Router
Product features:
- Up to 8x Faster Data Transfer Rate than 801.11b
- Share Internet Connection with Built-In 4-Port Switch and Printer
- Advanced Firewall and Security
- Stronger Network Security with 256-bit WEP Encryption
- Full compatible with 802.11b standard
- Supports multi-sessions with VPN passthrough
- Advanced logging capability
- Connect up to 328 Feet (100 Meters) indoors/1312 Feet (400 Meters) Outdoor !!!
- Setup Wizard for Quick Installation
If any related info for you to munch, feel free to visit D-LINK website.
2. Maxis Wireless Broadband
*picture courtesy of Ashrufzz's blog
Product features:
- absolute portability at super speeds
- no wires - no fixed line and wiring required
- high-speed connections of up to 768kbps
- affordable packages to suit ur surfing style
- superb savings on calls through Home Voice etc
You can surf 15 times faster than traditional dial-up modem
For futher about Maxis Wireless Broadband, kindly visit to MAXIS website.
Hopefully, these will give some usefull information for all of us. Thats all for now and plz stay with us for more updates.. Peace out!!!.
Best regards,
Project Manager XOXO!!!